Go behind the scenes in the high-tech world of California's famed Silicon Valley

Tesla's factory in Fremont, in California is one of the world's most advanced automotive plants, with 5.3 million square feet of manufacturing and office space on. Since the day Elon Musk brought Tesla into the automotive world, he has been reshaping the way we look at the car-buying process.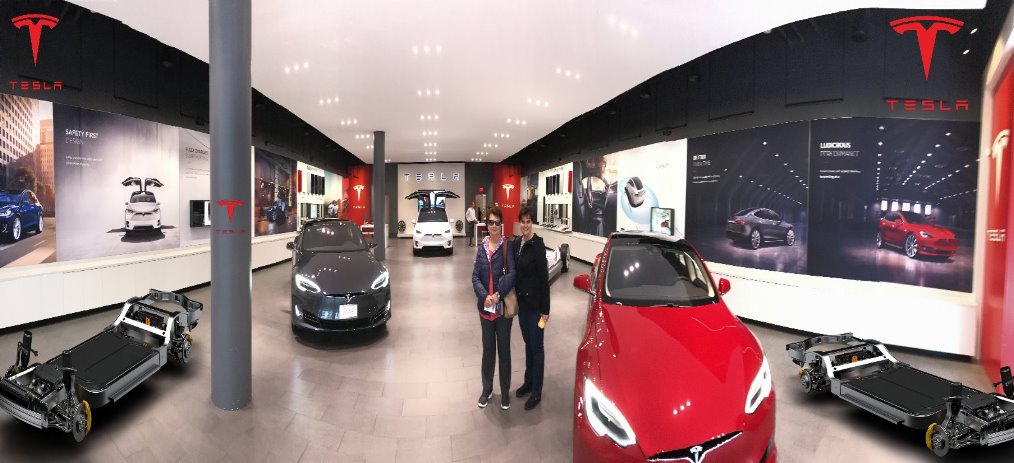 One of the first Tesla showrooms on the West coast is located right here in San Jose's Santana Row, the Rodeo Drive of Silicon Valley. The Tesla Showroom features the newest Tesla models and technology and is a known hangout for the tech elite. Come and visit a tesla show room, get in one of these modern cars to get a feel of Tesla new technology.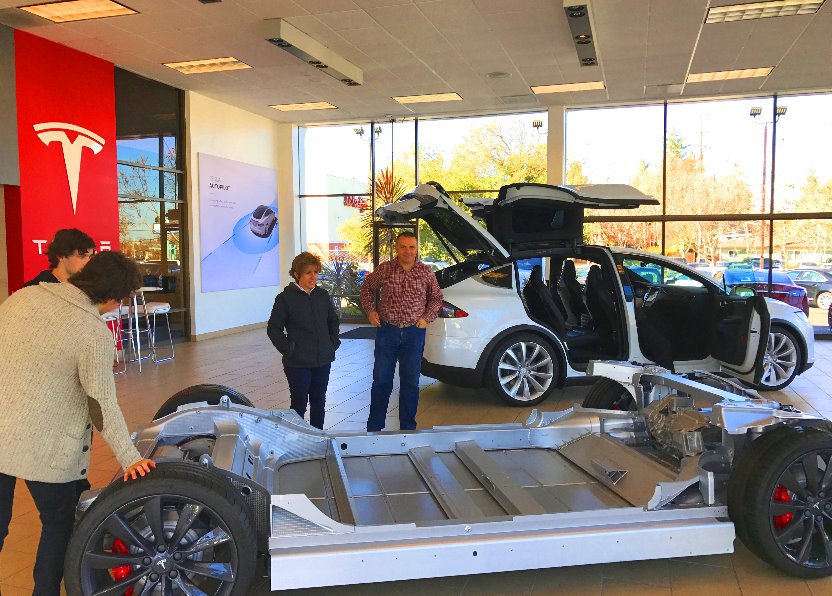 About Tesla : Tesla is accelerating the world's transition to sustainable energy with electric cars, solar panels and integrated renewable energy solutions for homes as well. Tesla, Inc. (formerly Tesla Motors, Inc.) is an American automotive and energy company based in Palo Alto, California. The company specializes in electric car manufacturing and, through its SolarCity subsidiary, solar panel manufacturing. It operates multiple production and assembly plants, notably Gigafactory 1 near Reno, Nevada, and its main vehicle manufacturing facility at Tesla Factory in Fremont, California. As of March 2019, Tesla sells the Model S, Model X, and Model 3 automobiles. It is accepting reservations for the Model Y, Roadster (2020), and Semi vehicles. Tesla also sells Powerwall and Powerpack batteries, solar panels, solar roof tiles, and some related products.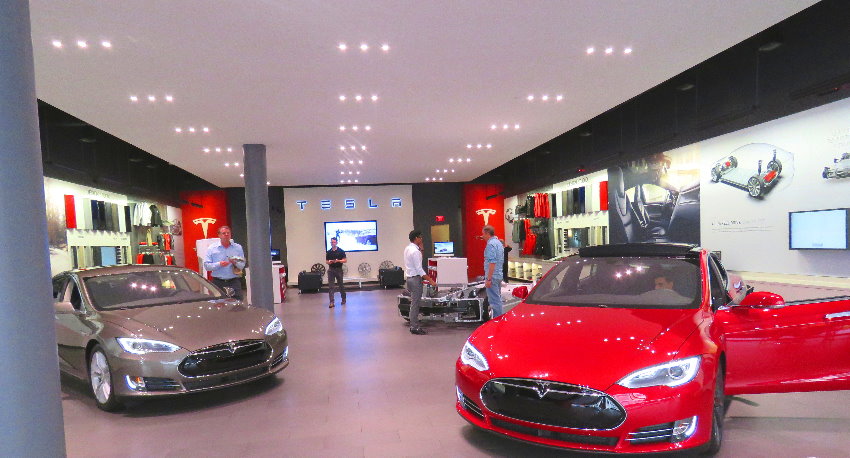 Tesla was founded in July 2003, by engineers Martin Eberhard and Marc Tarpenning, under the name Tesla Motors. The company's name is a tribute to engineer Nikola Tesla. In early Series A funding, Tesla Motors was joined by Elon Musk, J. B. Straubel and Ian Wright, all of whom are retroactively allowed to call themselves co-founders of the company. Musk, who formerly served as chairman and is the current chief executive officer, said that he envisioned Tesla Motors as a technology company and independent automaker, aimed at eventually offering electric cars at prices affordable to the average consumer. Tesla Motors shortened its name to Tesla in February 2017.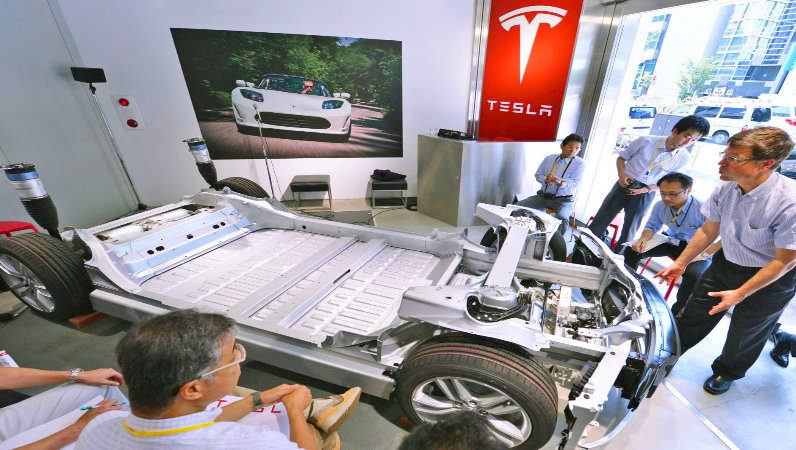 After 10 years in the market, Tesla ranked as the world's bestselling plug-in passenger car manufacturer in 2018, both as a brand and by automotive group, with 245,240 units delivered and a market share of 12% of the plug-in segment sales. Tesla vehicle sales in the U.S. increased by 280% from 48,000 in 2017 to 182,400 in 2018, and globally were up by 138% from 2017.