The ultimate insider blog about Alcatraz tours Highlighting the differences between
the regular day trip and the limited night tour, with tips for visitors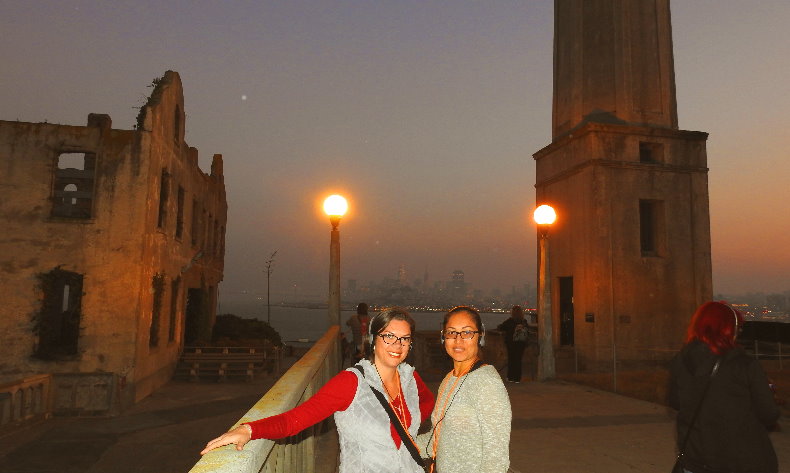 What is Alcatraz? "A whole world on a single island"!
Alcatraz is the notorious former federal prison of Alcatraz Island, also known as "The Rock", which also once served as a lighthouse and a military fortification. It has become one of California's top attractions and must-see tourist destinations in San Francisco. Certainly, a bucket-list item for locals and international visitors alike.
What is the difference between the Alcatraz day trip and night tour?
The Alcatraz Island Day Tour includes a round-trip ferry trip to the Island, as well as the award-winning Cellhouse audio guided tour with actual interviews of Alcatraz former guards and inmates.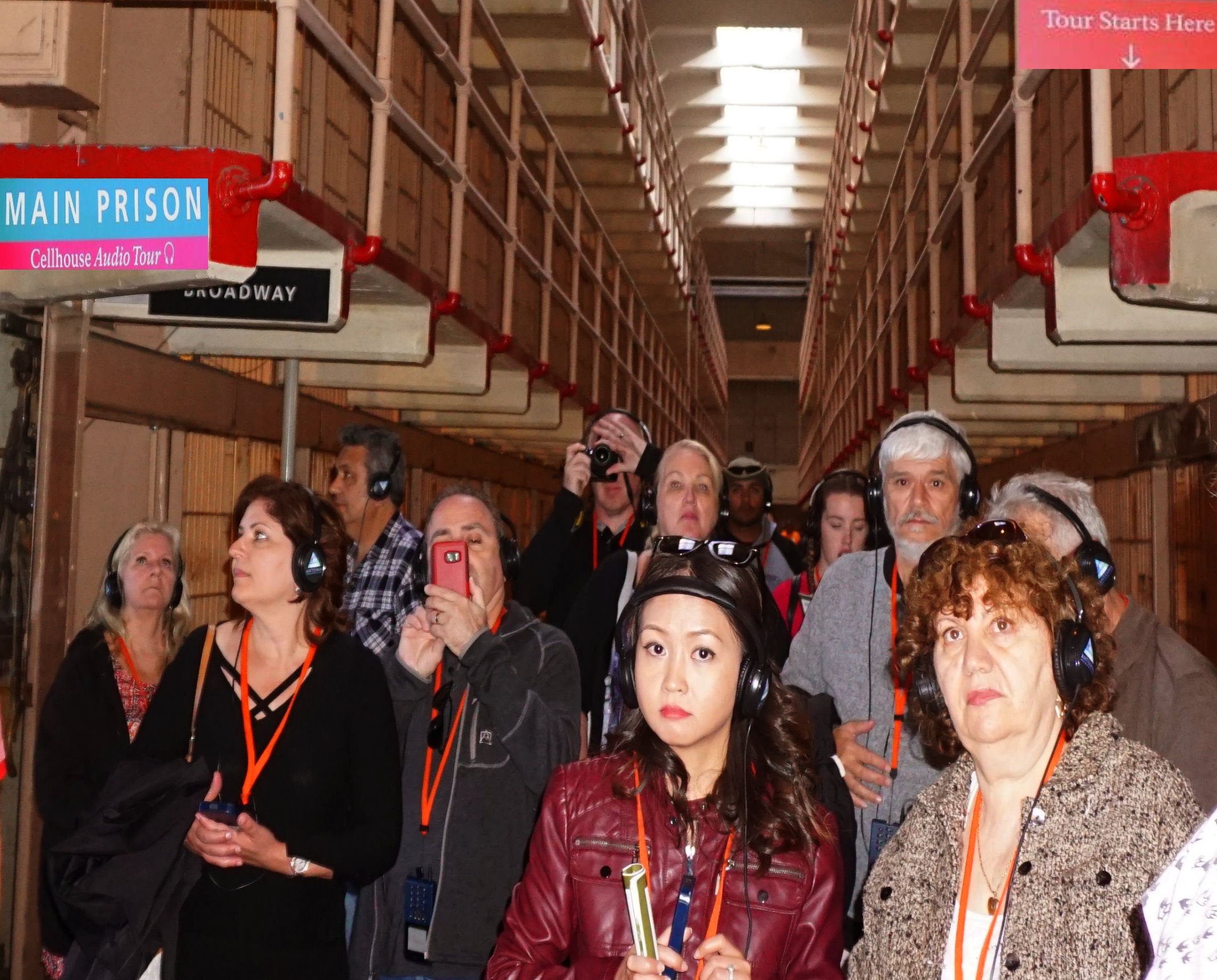 The Alcatraz Night Tour is a unique program limited to just a few hundred visitors per evening, twice a week, for which you must book long in advance. It includes special programs, tours and activities not offered during the day trips to Alcatraz prison.
The 'Behind-the-Scenes Tour' is an additional Alcatraz tour experience that includes all the night tour activities, but takes visitors further into hidden rooms, passage ways and underground cells of an Alcatraz Island long forgotten.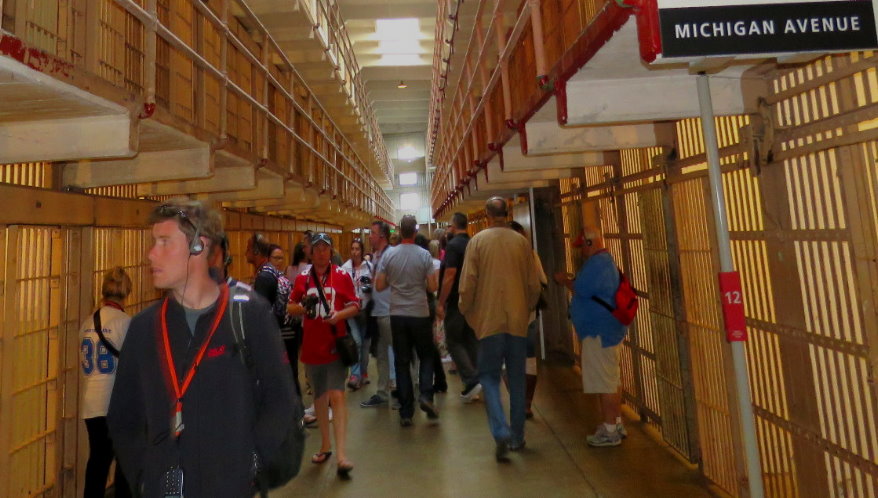 The Alcatraz Night Tour starts with a ferry cruise around the island, during which your tour guide or US park rangers on the island will show you the hidden spots used by prisoners for attempted escapes. After docking at the island, you will be led up the hill by a ranger to explore the enthralling history of the island from pre-civil war to the federal prison era. Finally, you will have free time to visit the prison itself. For those looking to get the full cultural experience, the Cellhouse Audio Tour is a must-do. Visitors on the Night Tour will also be treated to magnificent views from the island over San Francisco as the sun sets. Don't miss the opportunity to experience the many moods of Alcatraz Island during a night visit.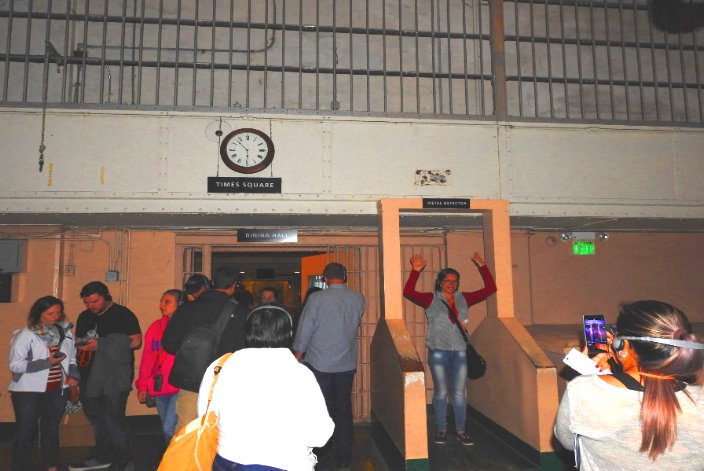 There are various locations on Alcatraz island that are closed off to the general public certain times of the year, due to the nesting of a variety of sea birds, renovations, or for staffing and safety considerations. Some sections are also closed during the night tour.
Pros and cons of Alcatraz night tour
How often does Alcatraz Cruises run tours to Alcatraz prison from San Francisco?
The Alcatraz Island tours and ferry services run daily all year round, but are closed for Thanksgiving, Christmas and New Year's Day. The Alcatraz ferry runs approximately every thirty to forty minutes to and from Alcatraz.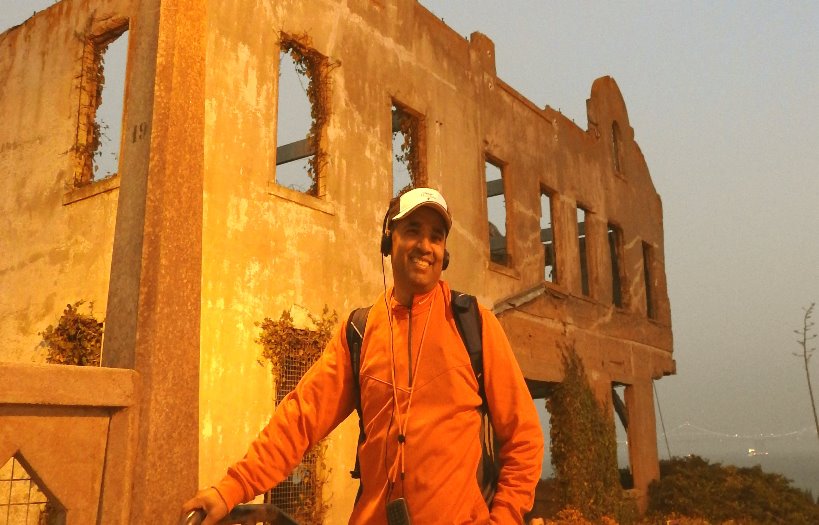 Here is the complete all-in-one-table breakdown to better understand Alcatraz tour schedules, tour options, ticket prices, length of each tour option with pros and cons of each tour.
Alcatraz Island and Prison Tour Options Overview, Cost and Comparison
Alcatraz Tours Comparison Chart
[ninja_tables id="350″]

What is the length of the Day or Night Tour of Alcatraz?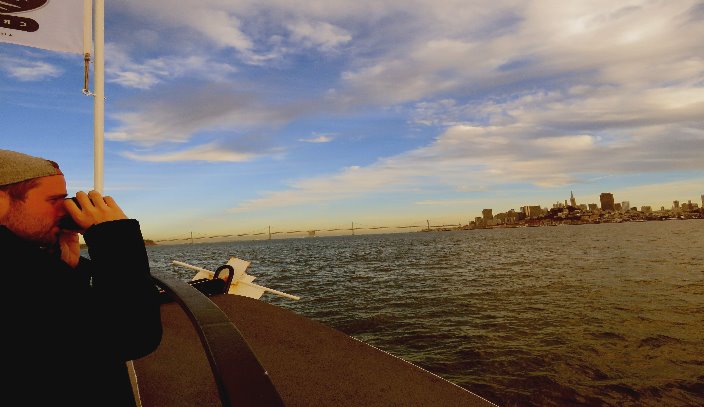 The average length of the Alcatraz Night Tour is about 2 to 3 hours, and visitors cannot stay longer than the allocated time. Most of the Alcatraz Island outdoor areas are closed to the public after dark and during the Night Tour, so apart from the tour itself, there is nothing else to do at night. The Day Tour takes about 3 hours but can be extended, as long as you catch the last ferry back to the mainland (San Francisco). Leave enough time for the audio tour before the last cruise departs.
Where to buy Alcatraz prison tickets when Alcatraz Island tours are sold out?
how to get last-minute tickets to visit Alcatraz Prison?
Here are some insider tips on how to get your Alcatraz tickets even when they are sold out.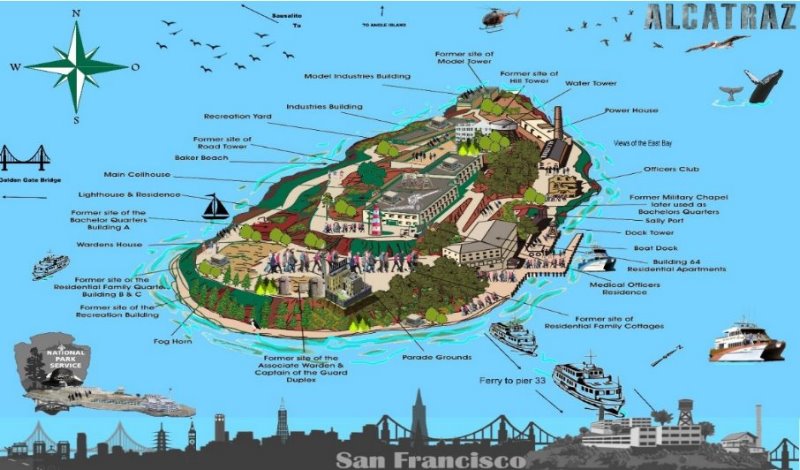 Alcatraz Tours Inc.: This is the only Alcatraz Tour specialist in San Francisco and a good option as they offer a dozen unique day trips, adventures and private tours combined with the Alcatraz Island with Alcatraz prison tickets included. Due to cancellations, they often have last-minute Alcatraz tickets for sale as part of their tour package deals. Click here to learn more https://www.alcatraztoursf.com/
Golden Horizon Travel: Golden Horizon Travel is one of the first and most reliable tour operators in San Francisco, founded in early 2000. This is the best and most reliable tour company for Alcatraz last-minute bookings and group tickets.