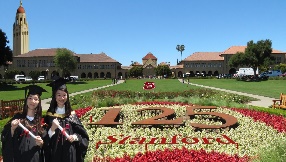 Stanford University is one of the world's leading research universities. It is known for its entrepreneurial character, drawn from the legacy of its founders, Jane and Leland Stanford, and its relationship to Silicon Valley. Learn more about Stanford University Facts and Stats.
Stanford University Facts, Stats and Numbers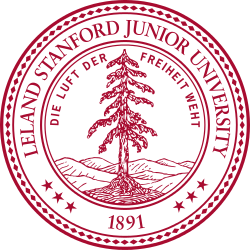 The motto of Stanford University is "Die Luft der Freiheit weht." Translated from German, a quotation from Ulrich von Hutten which means "The wind of freedom blows."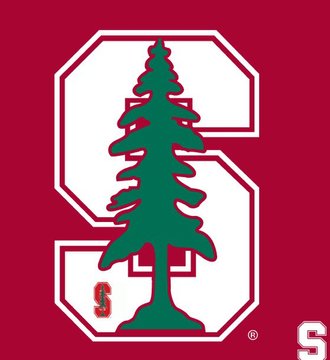 The Stanford Cardinal is the nickname of the 37 varsity athletic teams at Stanford University. Stanford's program has won over 100 national team championship and 22 consecutive NACDA Directors' Cups, awarded annually to the most successful overall college sports program in the nation. Stanford's teams compete in the Pac-12 Conference, along with other schools from the western third of the United States.

Stanford University Stats and Campus facts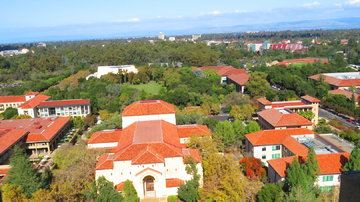 STUDENT ENROLMENT
7,032 undergraduates
9,304 graduates
FACULTY
2,180 faculty members
19 Nobel laureates are currently members of the Stanford community
4:1 student to faculty ratio
CAMPUS
8,180 contiguous acres
Nearly 700 major buildings
97% of undergraduates live on campus
RESEARCH
6,000+ externally sponsored projects
$1.6 billion total budget
ESTABLISHED in 1885 & OPENED in 1891
LEADERSHIP
President Marc Tessier-Lavigne elected in 2016
SEVEN SCHOOLS
1. Business
2. Earth Sciences
3. Education
4. Engineering
5. Humanities and Sciences
6. Law
7. Medicine
Sanford has an annual enrolment of over 15,000 students in these 7 schools combined.
ENDOWMENT
$22.4 billion (as of 2016)
Others facts:
-Leland Stanford, Governor and United States Senator of California and leading railroad tycoon, and his wife founded the university in 1885 in memory of their son, Leland Stanford, Jr., who died of typhoid at the age of 15.
-Stanford awarded 1,715 undergraduate degrees, 2,278 Master's degrees, 764 doctoral degrees, and 366 professional degrees in the 2011-2012 school year. The most popular Bachelor's degrees were in the social sciences, interdisciplinary studies, and engineering. For the undergrad class of 2016, Stanford received 36,631 applications and accepted 2427 or 6.6%, the lowest in the university's history and the second lowest in the country. Currently, there are 6999 undergrad and 8871 graduate students enrolled in Stanford for various courses. 664% of current undergrad students are on need-based aid, with an average annual aid package of $31,411. The student to faculty ratio of 5:1 is one of the best in the world.
-96% of undergraduate students live in on-campus university housing. It is mandatory for first-year undergrad students to live on campus, and all undergraduates are guaranteed housing for all four undergraduate years. At any time, around 50 percent of the graduate population lives on campus.
-Stanford is the alma mater of 30 living billionaires and 17 current astronauts.
-Stanford is well-known nourishing the culture of startups and entrepreneurial spirit in its college students. Stanford Faculty and alumni adjacent to President hoover tower contributed to many famous giant tech companies including Hewlett-Packard, Sun Microsystems, Nike, PayPal, Yahoo, Google, GAP, Firefox, among many others.
Some of notable Stanford alumni include by field: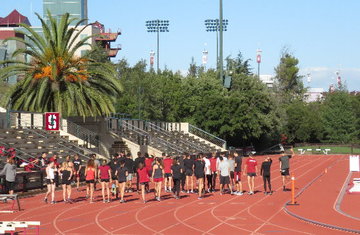 -Stanford University has a rich heritage in sports won over 244 Olympic medals total. Others include Baseball players Mike Mussina and Jack McDowell; football players John Elway, Toby Gerhart, Andrew Luck, John Lynch, Jim Plunkett and Richard Sherman; basketball players Brook Lopez, Robin Lopez, Nneka Ogwumike and Chiney Ogwumike; golfers Tom Watson, Michelle Wie and Tiger Woods; Olympians Jennifer Azzi, Janet Evans, Julie Foudy, Eric Heiden, Bob Mathias, Pablo Morales, Summer Sanders, Kerri Strug, Jenny Thompson and Kerri Walsh; tennis players Bob Bryan, Mike Bryan and John McEnroe; and soccer players Christen Press and Adam Jahn.
Academic leaders
William Brody, Salk Institute president; Nancy Cantor, Rutgers-Newark chancellor; Michael Drake, The Ohio State University president; Pamela Eibeck, University of the Pacific president; Vartan Gregorian, Carnegie Corporation president; Father William Leahy, Boston College president; and Peter Salovey, Yale University president.
Business
Eric Baker and Jeff Fluhr (StubHub), Mary Barra (General Motors), Steve Ballmer (Los Angeles Clippers), Jeffrey Bewkes (Time Warner), Sergey Brin and Larry Page (Google), Doris Fisher (Gap), Reed Hastings (Netflix), William Hewlett and David Packar (Hewlett-Packard), Konstantin Guericke and Reid Hoffman (LinkedIn), Phil Knight (Nike), Marissa Mayer (Yahoo), Scott McGregor (Broadcom); Scott McNealy, Vinod Khosla and Andy Bechtolsheim (Sun Microsystems), Azim Premji (Wipro), Charles R. Schwab, (Charles Schwab Corp.), Debbie Sterling (GoldiBlox), Kevin Systrom and Mike Krieger (Instagram), Peter Thiel (PayPal) and Jerry Yang and David Filo (Yahoo).
Creative writing
Noveliests Michael Cunningham, Jeffrey Eugenides, Allegra Goodman, Yaa Gyasi, Alice Hoffman, Ken Kesey, Nicole Krauss, N. Scott Momaday, Vikram Seth, John Steinbeck, Scott Turow and Tobias Wolff; playwrights David Henry Hwang and Mark Medoff; poets laureate Robert Hass and Robert Pinsky.
Government and Politics
Many of the world famous and notable figures were graduated from Stanford University including former Japanese Prime Ministers, former U.S. President Herbert Hoover, former Peruvian President Alejandro Toledo, former President of Guatemala Jorge Serrano Elias, President of the Maldives Mohammed Waheed Hassan, former Vice President of Iran Mohammad-Reza Aref, former Honduras President Ricardo Maduro, the Crown Prince of Belgium and former Ghanaian President John Atta Mills.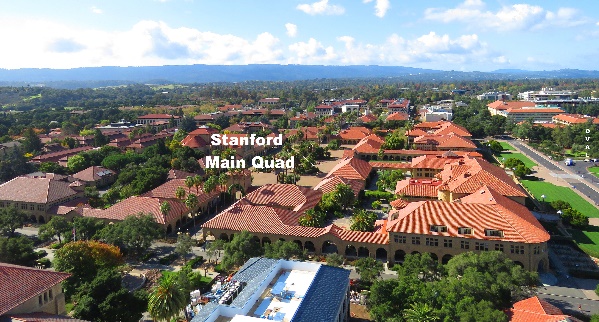 Science and engineering
Inventors Vinton Cerf (Internet protocol), Ray Dolby (noise-reduction system), Ted Hoff (microprocessor), Ted Maiman (laser), Brad Parkinson (GPS), Nobel Prize winners Dudley Herschbach, Roger Kornberg and K. Barry Sharpless (chemistry); and Eric Cornell, Richard E. Taylor and Carl Wieman (physics); Al Roth and Oliver E. Williamson (economics).
Arts and entertainment
Actors Andre Braugher, Sterling K. Brown, Jennifer Connelly, Issa Rae, Fred Savage and Sigourney Weaver; artists Richard Diebenkorn and Robert Motherwell ; broadcasters Gretchen Carlson, Dave Fleming, Ted Koppel, Rachel Maddow and Jessica Mendoza; composer David Lang; directors David Chase, Alexander Payne and Jay Roach; pianist Jon Nakamatsu; producers David Brown, Gale Anne Hurd, Edward Pressman and Richard Zanuck.
Nobel Laureates. Thirty-one Stanford faculty have won the Nobel Prize since the university's founding. Twenty Nobel laureates are currently members of the Stanford community.
The Stanford Faculty Awards
– 19 Nobel laureates
– 31 MacArthur Fellows
– 4 National Humanities Medal recipients
– 4 Pulitzer Prize winners
– 19 National Medal of Science recipients
– 1 National Medal of Technology recipients
– 288 American Academy of Arts and Sciences members
– 2 Fields Medal winners
– 171 National Academy of Sciences members
– 109 National Academy of Engineering members
– 76 National Academy of Medicine members
– 27 National Academy of Education members
– 49 American Philosophical Society members
– 4 Wolf Foundation Prize winners
– 2 Presidential Medal of Freedom recipients
– 1 National Medal of Arts winner
Learn more how to make the most out of your day in Silicon Valley and Stanford.