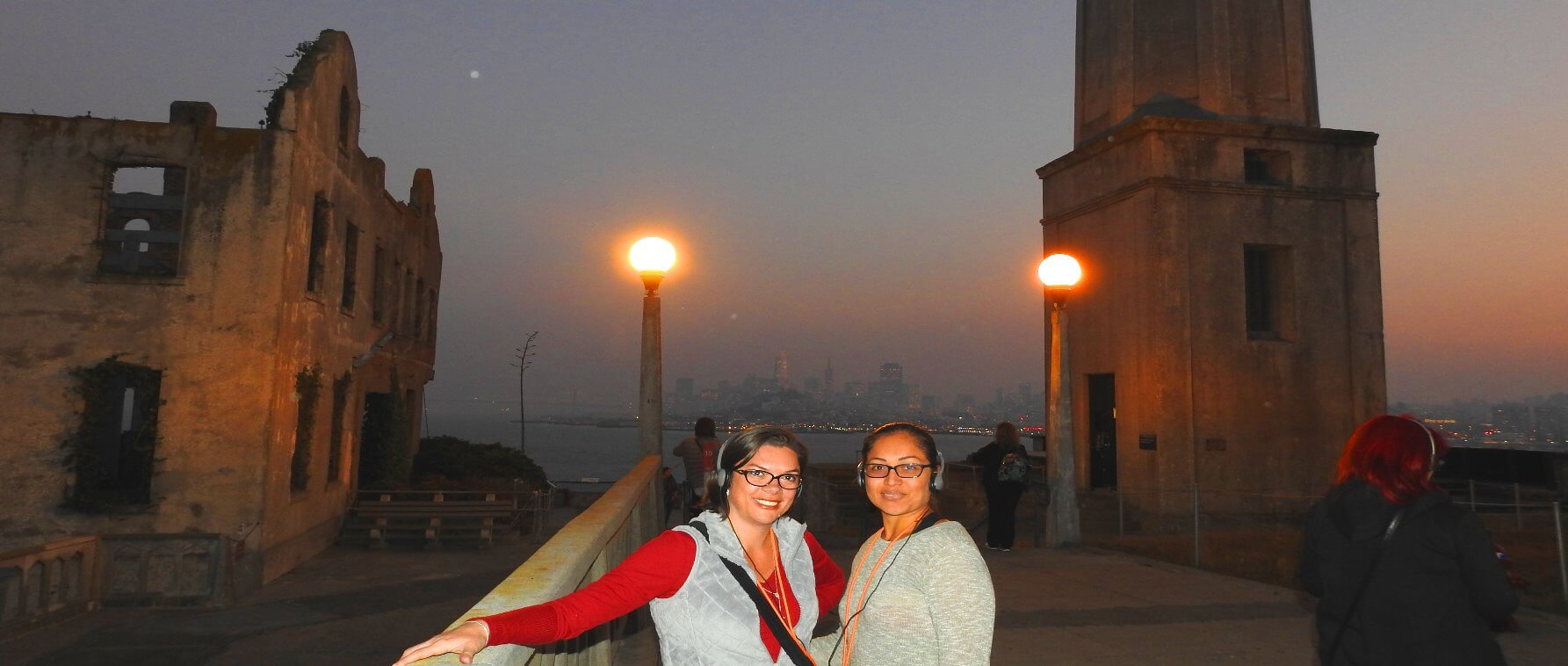 National Park Service volunteers offer guided programs throughout the day – frequently taking visitors into seldom-seen areas of the Island. The compelling "Doing Time – the Cellhouse Audio Tour" features the voices of former guards and inmates. In addition, an orientation video, with historical footage of the Island, is shown every half hour. The Island museum can be visited and there are bookstores available. From late September until beginning of February, when bird nesting season has ended, you can explore the Island's historic parade ground and hike down the Agave Trail to the water's edge.
How Should I Dress When Visiting the Island?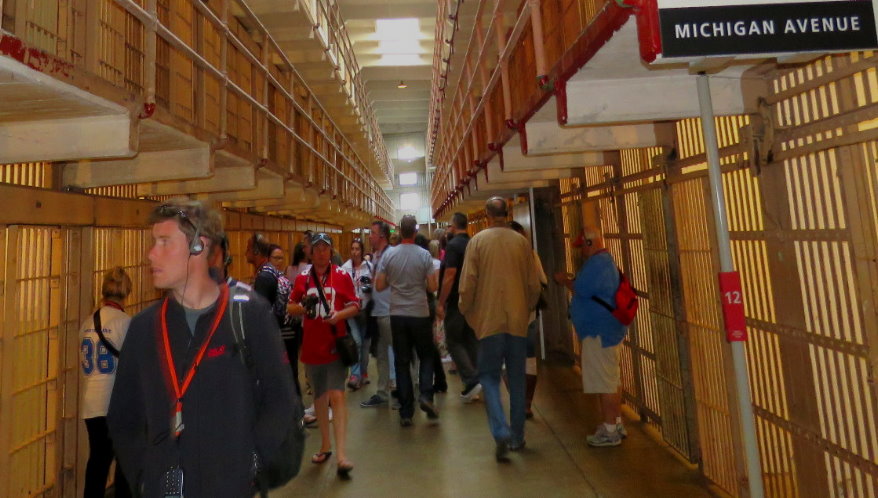 The weather on Alcatraz is unpredictable and liable to change unexpectedly, so be prepared by bringing along a light jacket or sweater, no matter how nice the day starts out. The best advice is always to dress in layers. Rain gear will be required during wet winter months. (Rain gear is available for purchase at the Island's bookstore.)
How is Walking at Alcatraz Island?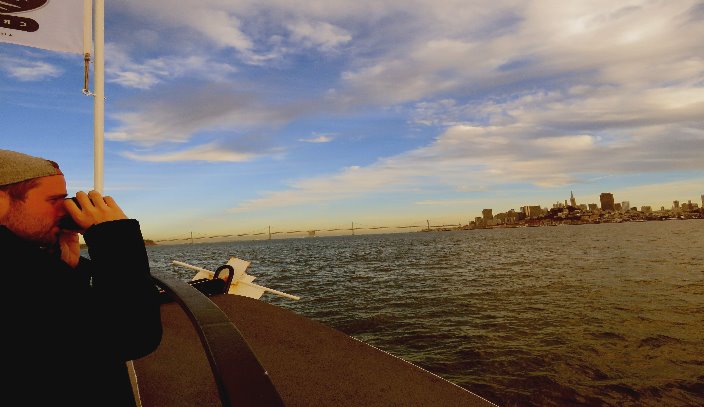 The roads and walkways on Alcatraz are steep. The distance from the dock to the Cellhouse is approximately 1/4 mile (.4km) and the elevation change is 130 feet (40 meters), the equivalent of walking up a 13-story building. The roads and walkways are wide with several places to stop along the way to rest and take in the breathtaking views. Comfortable walking shoes are strongly recommended. Avoid wearing sandals, leather-soled shoes, high heels and open-toe shoes. If you have mobility concerns, please check out blogs about Alcatraz accessibility and S.E.A.T. Tram information.
What is the length of the Day or Night Tour of Alcatraz?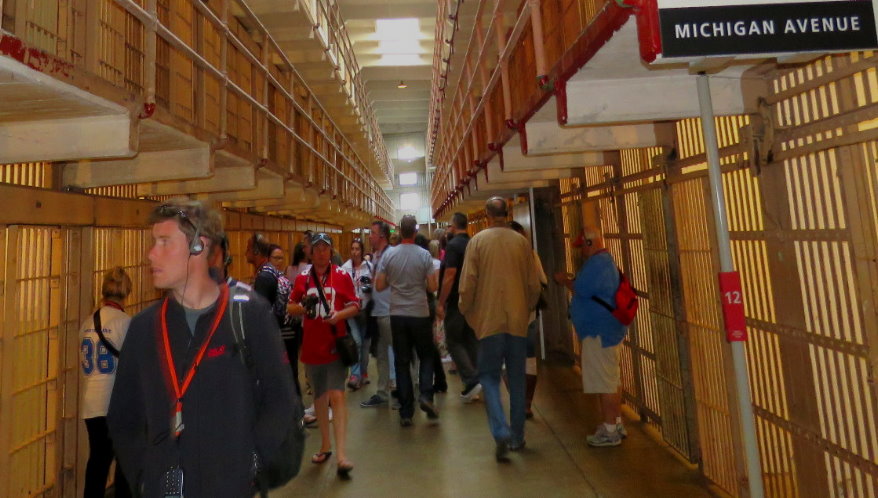 The average length of the Alcatraz Night Tour is about 2 to 3 hours, and visitors cannot stay longer than the allocated time. Most of the Alcatraz Island outdoor areas are closed to the public after dark and during the Night Tour, so apart from the tour itself, there is nothing else to do at night. The Day Tour takes about 3 hours but can be extended, as long as you catch thelast ferry back to the mainland (San Francisco). Leave enough time for the audio tour before the last cruise departs.
What Time Do We Come Back From The Island?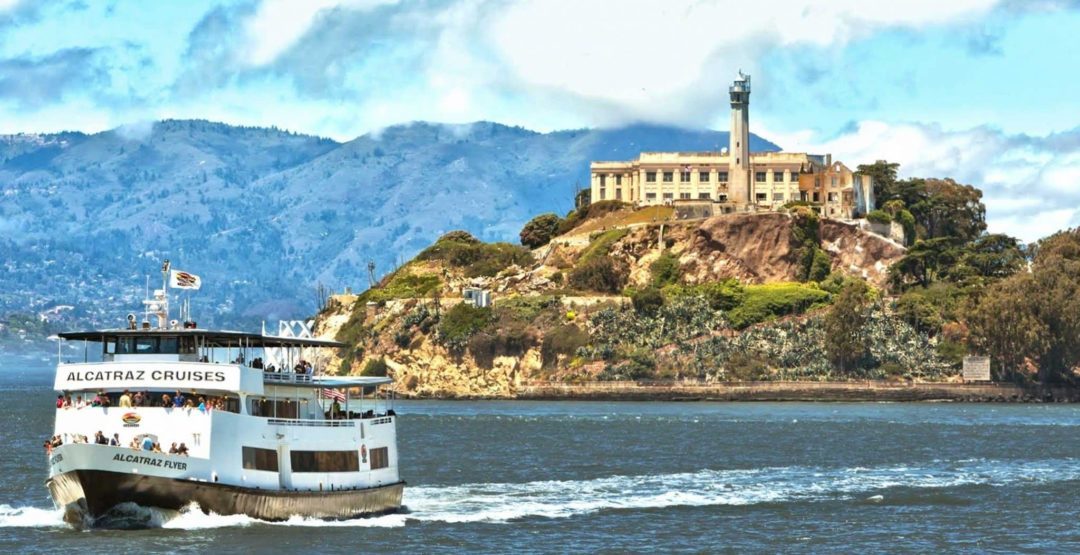 You can stay on Alcatraz Island as long as you like if you take the Day Tour, because multiple ferries depart the Island each day. The ride from Alcatraz Island to Pier 33 Alcatraz Landing is approximately 12-15 minutes. However, the Night Tour has a limited time as there is only one return ferry