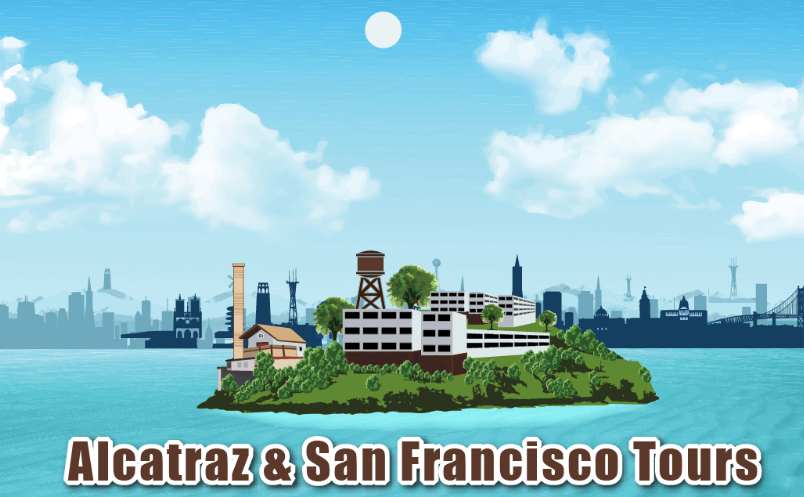 Alcatraz Island is basically a giant "Rock" that has been sitting in the middle of San Francisco Bay for thousands of years. Native Americans, Spanish and Mexicans armies never used it as a prison before the US army decided to build a fortress on this Island back in the 1850s. Later, Alcatraz was used as a lighthouse guiding ships entering San Francisco Bay from the Pacific Ocean. San Francisco Bay is subject to heavy fog particularly in summer, a lighthouse on Alcatraz island was vital for guiding these industrial cargo ships heading to Oakland seaport.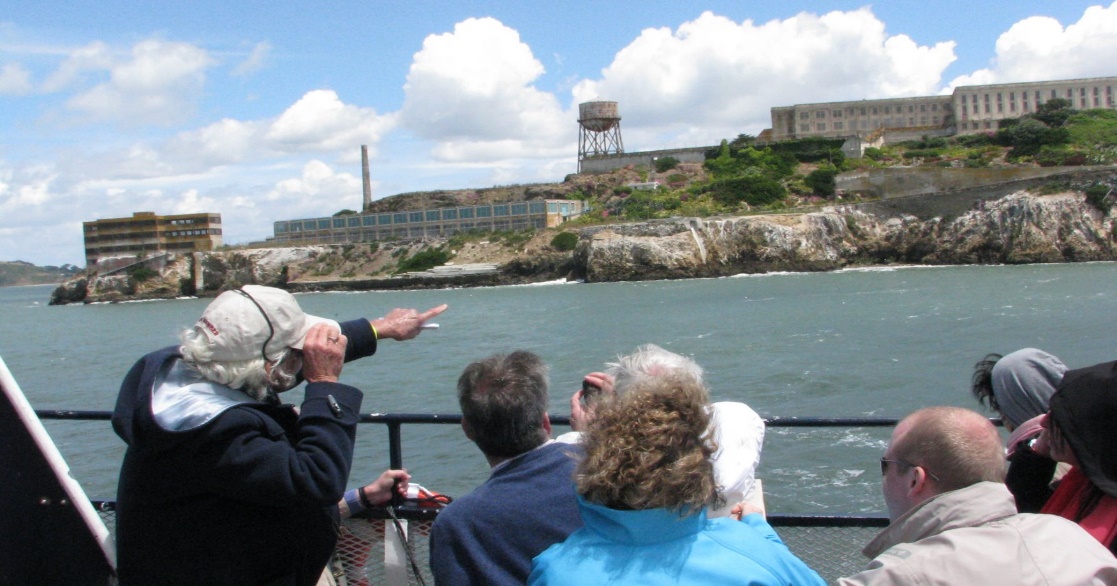 In 1934, it became a federal penitentiary until 1963, housing famous convicts like Al Capone, the 'Machine Gun Kelly', Frank Norris, the 'Birdman' among other top US criminals.
Today, Alcatraz Island's infamous prison is part of San Francisco Bay Area's 80,000-acre Golden Gate National Recreation Area, and managed by the US federal government.
Tips for travelers who want visits Alcatraz island without reservations
Visiting Alcatraz Island is one of the most rewarding touring experiences when visiting San Francisco Bay Area, but what can you do when these valuable tickets of Alcatraz prison are sold out?
First, you got to book your Alcatraz prison tickets and ferry trip to the Island at least 2 months in advance during summer's time and holidays. Alcatraz became "victim" of its own popularity and fame, Alcatraz tickets are hard to get and it gets worse year after year. Ensure you either book it online at Alcatraz cruises website or find a reliable local tour company whom offers this trip package all-inclusive and hassle free.
What to do when Alcatraz tickets are sold out?
Way too many visitors who travel to San Francisco from all over the US and the World don't book their Alcatraz tour tickets in advance, and when they show up to embark on Alcatraz ferry, they realize that all Alcatraz prison tickets are sold out. Here what you should do:
– Go early in the morning to Alcatraz cruise terminal located on Pier 33 in San Francisco, be patient and keep asking visitors or tour guides who may have last minute cancellations, and tickets for sale, and purchase these tickets from them directly. This is how Alcatraz official tickets look so you don't end up purchasing expired Alcatraz tickets.

There are 2 booths where they sell Alcatraz tickets when they are available; booth for individual visitors and one booth for groups so don't wait in the wrong line.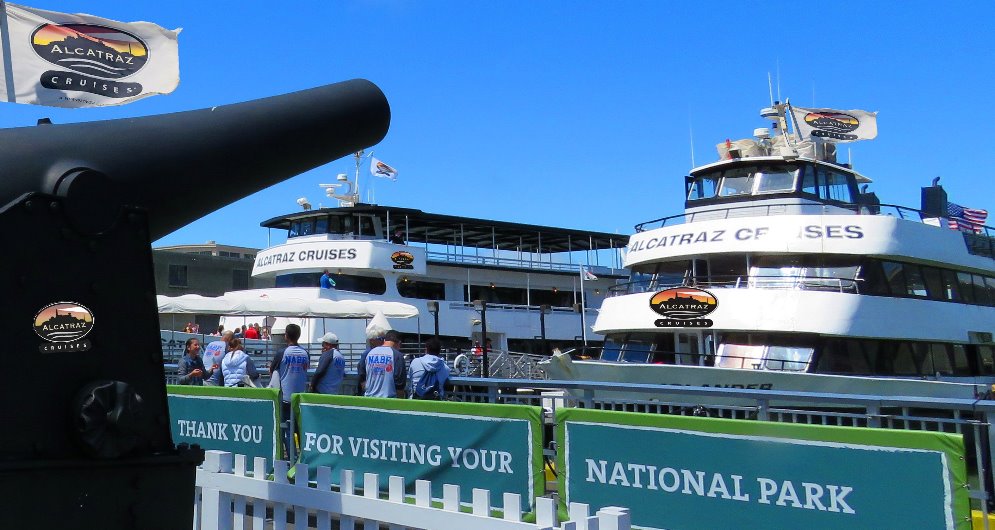 – One more option you should really consider when Alcatraz tickets are totally sold out; take the infamous "escape from Alcatraz " cruise ferry trip that takes into San Francisco Bay and around Alcatraz Island for about 90 minutes , the ferry trip is fully narrated in English and comes with complimentary maps and a brochures of Alcatraz and the Bay of San Francisco. The narration is a great way to learn about the history of San Francisco, the Bay and Alcatraz island and prison.
– Book a guided tour of San Francisco city combined with Alcatraz tour worry free and save yourself time and the hassle of big lines and sold out tickets issues. A private tour in smaller vehicles like SUVs or by minivans are recommended because many sites and streets in San Francisco are prohibited to large vans and bus tours, this includes the famous croodest street of Lombard , the painted Ladies park called Alamo Square, among other iconic sights of San Francisco restricted to large vehicles. We highly recommend that you find a reliable local tour company who offers this trip package all-inclusive and hassle free.
Things to know before you embark on the ferry to visit Alcatraz Island from San Francisco
-Book your Alcatraz tickets weeks and months in advance
-Bear in mind that Alcatraz is a huge rock with steep hills, expect to walk uphill, downhill, upstairs and downstairs (no elevators are available). The distance from Alcatraz ferries' dock to the prison located atop of the rock "Alcatraz Island" is about a quarter mile each way. If you have mobility or a disability; you got to consider taking the free electric shuttle that runs twice an hour from the dock all the way up to Alcatraz prison main entrance, and twice an hour from the main entrance of Alcatraz prison back to the only ferry dock. The ride is complimentary and boarding is available on a first come, first served basis from the dock or the prison main entrance, but watch out boarding is not available halfway up or down.
-No minors under the age of 18 are allowed on Alcatraz without the accompaniment parents or adults
There is no food service available at Alcatraz. You may enjoy a variety of snacks and foods on the ferry or simply have an early meal before you embark on the ferry to Alcatraz. There are delis and restaurants available by Alcatraz ferry terminal but their own café and gift shop is more convenient because it located inside the pier.
Wear comfortable walking shoes and dress in layers as the weather in Alcatraz and San Francisco Bay is cool, often foggy and changes drastically in minutes.